Well what a weekend. My first proper race weekend and my god its brilliant.
Friday - The British 450 champion Chris Hodgson had decided to come up and give a few of us a school. First of all I must say the guy is poo hot and a nice lad to go with it (only 20!!) We basically just mucked around for a while and then he took us round a corner at a time and spoke about the best lines etc. Highlight of the day was standing on the inside of the top corner watching him go round. Sideways in and both wheels sliding on the way out

, this boys going places. Weather was loving ace and we got some good practice in the old offroad bit which Id nver been on. Dirt, gravel and slicks is interesting.
Sat - Practice day. I couldnt get down till later in the afternoon and as soon as I arrived this is what I was greated with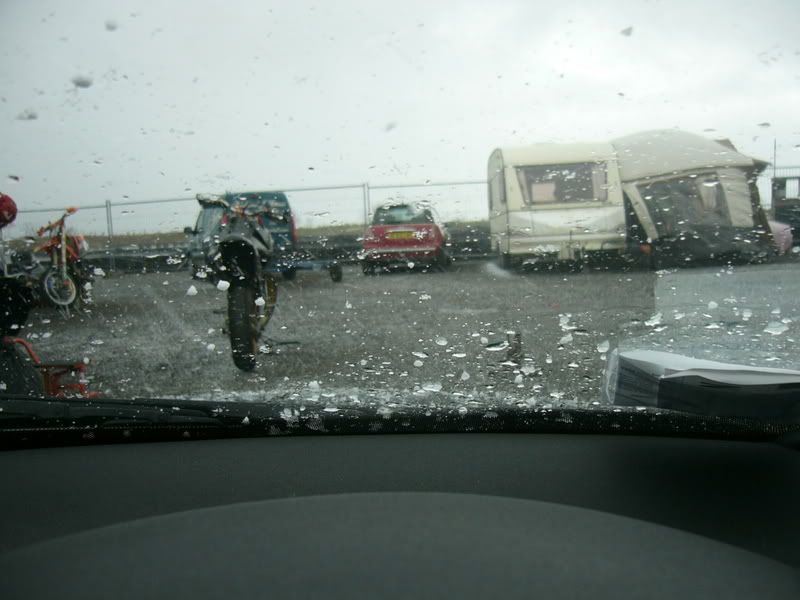 I had my slicks on and watched a few guys go out and promplty fall off. By the time it was ok I had to bugger off so no play on Sat.
Sun - I knew some snow was forecast and woke up to this,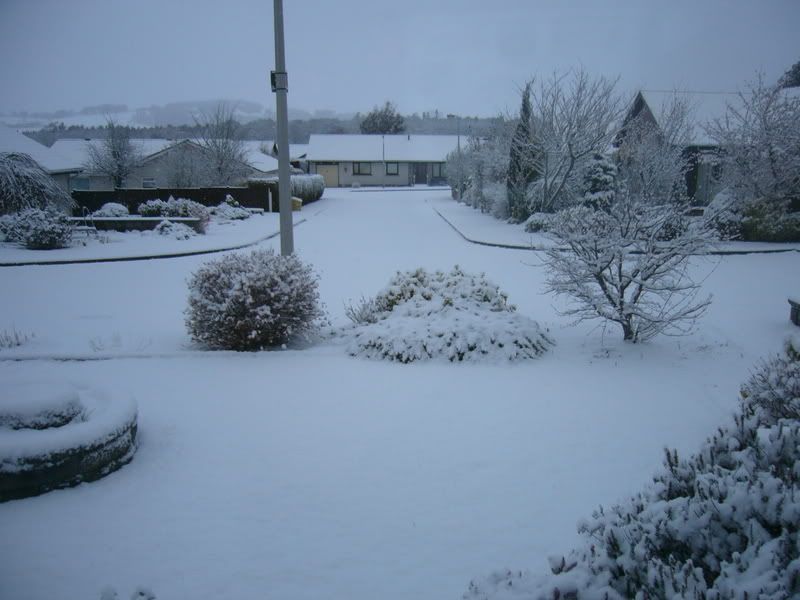 not the best for racing bike. When i got to Crail it was wet and snowing so we got one practice then 20min qualifying. As I was an odd number we were out first. It was carnage with people lying on the deck in the first 4 corners. I lost the rear after 4 laps and the bars were a little bent but I just carried on. With confidence dented and having never ridden Crail on the wet I was 10th out of our group of 17. Right near the end of the session the track started to dry a little and by the time the 2nd group went out it was almost completely dry so everyone of them beat all of our times. After everything was sorted I qualified 5th in the B's.
By the time the racing started the sun was out but it was still about freezing so I went out with wet front and slick rear. Got a decent start but got passed by a few guys so ended up 9th /15, I think.
Race two I put the dry front in and we started using the dirt. Goos start saw me 2nd after 1st corner but again left the door open at the next for a few guys to go through. Couldnt hold onto them and finished a lonely 5th.
Race three I got another good start and was 3rd after first corner which I held for the next lap until someone decided to use me as there brakes. Stayed on but wa pushed wide and lost two more places in the process. At this point I lost it and pushed like buggery to catch up and pass the 1st guy and was right on the 2nd guys ring piece when the race was stopped after the guy that hit me highsided and was out cold. Race finsihed and day over. I was fizzing as I felt I could have gotten into 3rd or even 2nd.
All in all the racing is such a buzz and beats the hell out of trackdays and Im not even that good at the moment. Need to get a slipper clutch as well. Joan / Matt your wasting your money, start racing!!! I urge you to come down to one round as Chris mentioned he will try and get up as much as he can when he is not doing World champ rounds

Anyway here a few pics with me stating where I should have finished in the last race.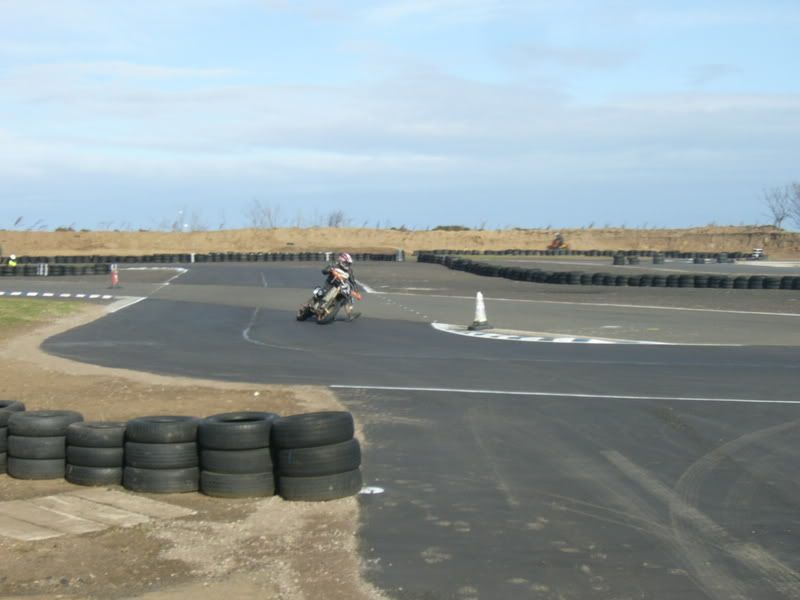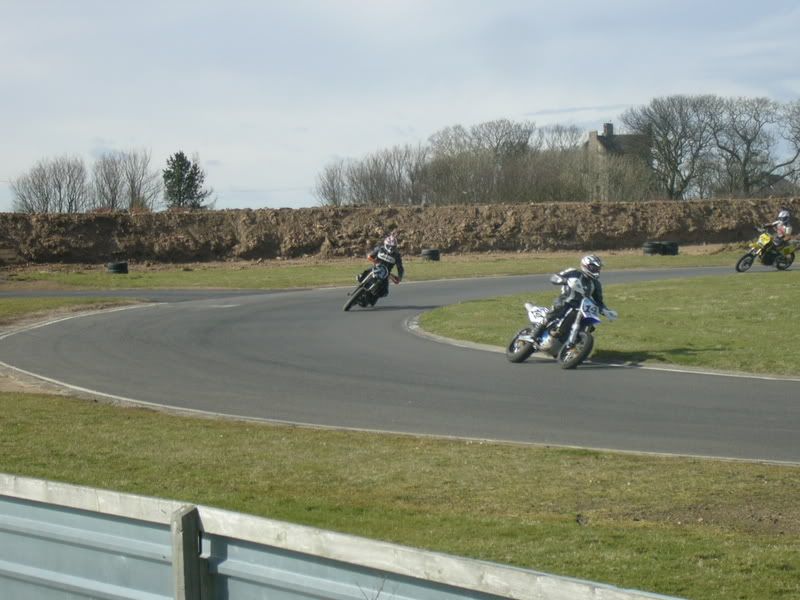 Me arrowed.